Skiing in U.A.E. – Ski Dubai Resort
It's a wonder really! Do you have any idea of real snow skiing in Dubai? Nobody will ever think about a skiing experience in a desert. You may think that we are talking about sand dune skiing. Really not, we talk here about snow skiing in Dubai. It is a truth, Ski Dubai Resort offer really wonderful experience of snow-covered-hills skiing!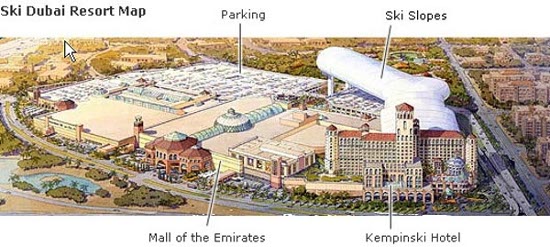 Dubai as a tourist destination with world class pleasure filled activities has become a hot spot for many extraordinary activities and attractions. Ski Dubai is one of such favorite hot spot in the tourism arena of Dubai. It is the indoor Ski dome established in the sides of the world known Mall of the Emirates. The Ski Dubai is a really worth place to visit and get the awesome experience of real skiing. The Ski Dubai Resort is the first of its kind all over the Middle East. This praise worthy resort offers facilities to simply play inside the snow-covered dome, toboggan and a chance to snowboard apart from real snow skiing.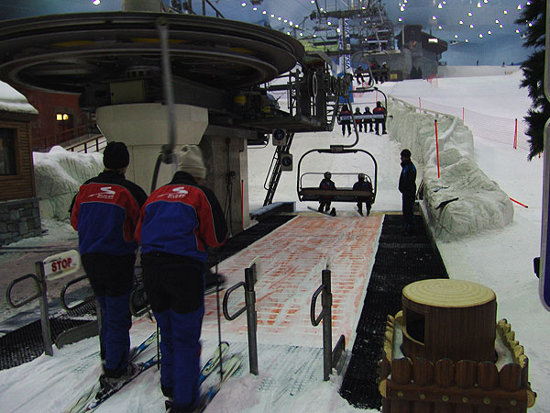 Dubai Ski dome is located at a perfect location just behind the world renowned The Kempinski Hotel. You can view the majestic dome of the Ski Dubai Resort like a white tubular anomaly from the front of the Mall of the Emirates. The guests spending their vacations for a minimum of two nights in The Kempinski Dubai Hotels receive special discounts on Dubai skiing.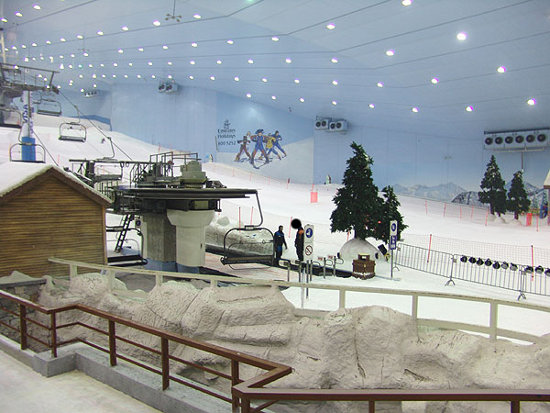 The Ski Dubai Resort maintains a temperature of 30.2 degrees Fahrenheit during the days and 21.2 degrees Fahrenheit during nights when the snows are formed for the next day's enjoyments. The resort offers you all required gears and dressings, winter clothing, ski, and snowboards, for a comfortable skiing experience on the snow covered dome. You need not pack winter clothing while going for Ski Dubai Resort!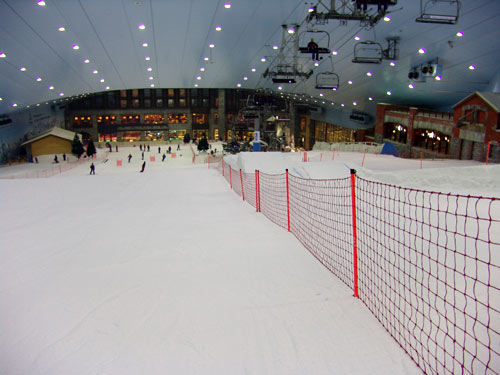 There five independent run which have varied difficulty levels of skiing. These runs vary in height, steepness and challenges. The longest and difficult run in the Ski Dubai is more than 200 feet steep and 1300 feet long. There is a 300 feet quarter pipe for those adventurers who want to practice the skiing tricks. For visitors who do not like to go for steep and high skiing experiences, the Snow park in Dubai Ski Resort will be interesting and enjoyable. Snow Park has an exquisite area of more than 30,000 square feet of snow-covered region for fun filled activities.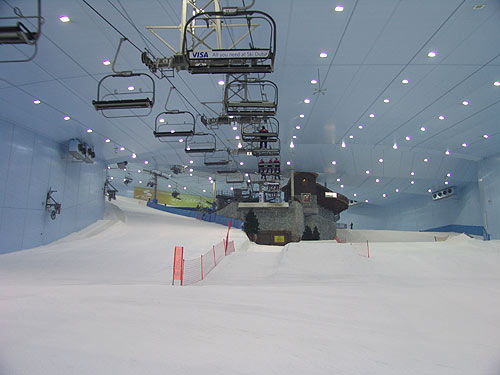 There are many facilities and amenities for the visitors in Ski Dubai Resort. If you are amazed by the ski resort in Dubai, maybe you think that this city would be great place to live in, so maybe you should start looking for properties for sale. I can assure you buying real estate in dubai could be also a fantastic investment. The Snow Pro retail shop, children's party room, change rooms and lockers, two cafes and professional instructors are major facilities available here. You can enjoy the shopping experience in the nearby Mall and have the five star stay in the Kempinski Hotel. After the amazing day out in Ski Dubai Resort, if you feel not tired, you can have a visit to Jumeirah Beach for a leisurely dip.